AlphaThera has announced that their oYo-Link® range of antibody labeling reagents are now also available to purchase on Quartzy, a leading life science product distributor that offers simplified ordering of reagents and consumables to more than 28,000 organizations worldwide. AlphaThera joins over 1,800 leading life science brands on the platform that lists reagents, consumables, chemicals and more. This new purchasing channel will enable scientists in various labs, institutions, and companies to easily access oYo-Link® products for their research.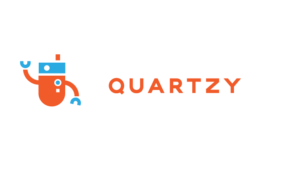 "Using platforms such as Quartzy supports our rapid plans for expansion, helping to raise awareness of the oYo-Link brand to researchers on a global scale. This is another exciting avenue for us, as we continue to push with the commercialization of our innovative products," commented Andrew Tsourkas, Co-Founder of AlphaThera.
This news follows the recent announcement that the company have welcomed Funakoshi as their distributor in Japan, following growing interest from customers in this country. In addition, AlphaThera have just announced supplemental TABA funding, awarded to support with the commercialization of products developed from their recent NIH SBIR Phase II Grant.
AlphaThera continues to pursue new avenues for commercialization across many platforms, with an aim for rapid expansion on a global scale.